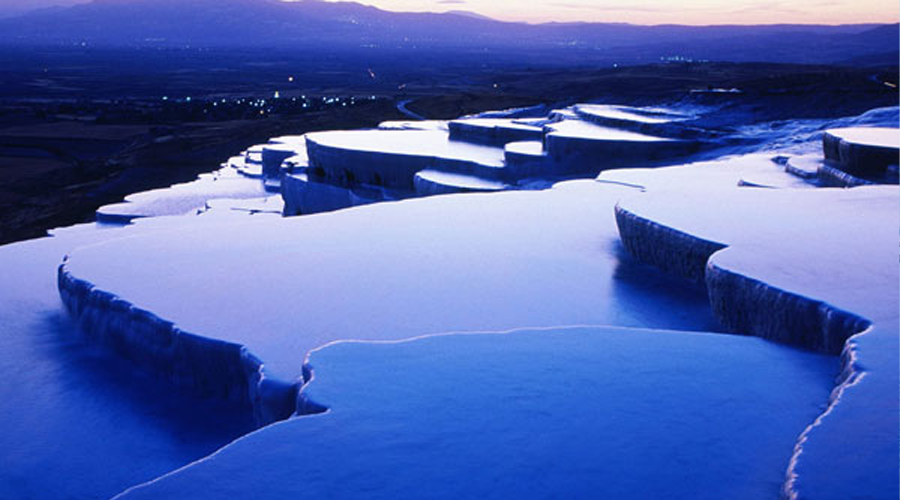 Top Ten Holiday Destination in Turkey
Turkey, which is officially known as the Republic of Turkey, is a country that borders Southeastern Europe and Western Asia.
In recent years, Turkey has become an increasingly popular destination for travelers worldwide, and the reasons are pretty evident. The country offers a perfect union of natural phenomena and artificial wonders crafted by men and Eastern heritage and Western urbanization.
Little wonder of Turkey is dubbed the country of beautiful contradictions: it offers something fantastic to each of its visitors, including a rich history, culture, nature, and many more.
Turkey welcomes millions of visitors that include individuals and families from various global countries. The visitors look to explore the midyear temperatures, the Mediterranean way of life, and lovely seashores that Turkey has to offer.
TIP! Most foreign visitors must have an electronic visa to cross the country's border. Thus, make sure to submit your application at least 3 business days ahead of your trip to receive yours on time.
Where Are the Best Holiday Destinations in Turkey?
Filled with natural charm and stunning cities that have been the main stage for significant events throughout history, Turkey can be one of the preferable destination for vacationers. Surrounded by three seas while connecting Europe and Asia, Turkey provides an unmatched experience for its guests. However, planning a trip to Turkey can be quite complicated considering various equally attractive alternatives to visitors. Here's a selection of the best holiday destination in Turkey, which you can explore on a package vacation.
1. Cesme
Cesme is the most well known and popular holiday town in Izmir thanks to its clear and shallow sea and vibrant nights. Below are the places that are definitely worth seeing in Cesme.
Ilica Beach: It's one of the most famous beaches in Cesme. The sea is clear and shallow here and it's a blue flag beach. Moreover, it is thermal water. Therefore, it's a highly popular place among tourists.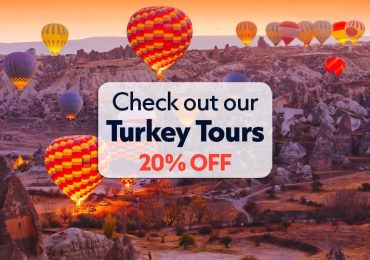 Aya Yorgi Bay: The sea is calm at Aya Yorgi and there is no wind here. There are a lot of beaches here to swim such as Kafe Pi Beach, Sole & Mare Beach, Babylon Aya Yorgi, Paparazzi Beach and Tren Aya Yorgi Beach Club.
Agathonisi: It's a Greek Island that is one hour away from Cesme via the sea. It's called Esek Adasi (translated as Donkey Island into English) due to the fact that donkey population increased in time and these donkeys were left on this island. The sea here is clear and it's suitable for water sports too.
Dalyan: It's both in nature and it offers a calm and peaceful holiday. Its sea is clear and it boasts an amazing beach. Dalyan is one of the best destination to swim in the sea.
2. Fairytale Cappadocia
You don't have to be near a beach to have an amazing holiday in Turkey. Cappadocia is perfect for those who want to explore further afield to find remarkable landscapes. The region is renowned for its rock formations commonly referred to as 'fairy chimneys'. The rock itself has been moulded by human hands to create accommodation, churches and museums. It's even possible to book a stay in a cave. Another famous sight is the hundreds of hot air balloons that swarm across the sky every morning. It never gets old and you may want to join those up above and enjoy the fairytale scenery below. For hikers, there are few better places in the world with lots of trails to try. With magical towns to discover, castles to visit and wines to taste, every day of your holiday is a surreal, stunningly visual experience.
3. Antalya City Centre
Sitting on the Mediterranean coast, Antalya is nothing like a typical city centre landscape. Hosting two of Turkey's most famous beaches, the old town is a marvellous exploration of Ottoman architecture, the museum overflows with ancient artefacts and its unrivalled hospitality, shopping and nightlife scenes attracts nationalities from all over the globe.
4. Bodrum
This destination is located in the Aegean region and welcomes its visitors with numerous historic and ancient sites to explore, including the impressive Bodrum Castle that dates back to the 14th century!
Today, both foreigners and locals choose to spend their vacation time there. It has a beautiful shoreline castle, which forms part of its iconic symbol. It is also a favourite location for young people, owing to its bar street and the lively nightlife that characterises it.
5. Istanbul
Once serving as the capital of the Ottoman and Byzantine Empires, Istanbul today is the largest city in Turkey and one of the largest in the world. Istanbul stretches across both sides of the Bosphorus, a narrow strait that connects Asia and Europe, making it the only city in the world spanning two continents. Impressive architecture, historic sites, dining, shopping, nightlife and exotic atmosphere all make Istanbul one of the world's top tourist destinations.
The Old City is where most of the city's impressive historic sites are found, which include the Hagia Sophia, Blue Mosque and Topkapi Palace. Another important district is New City, known for its modern day attractions, skyscrapers and shopping malls. Beyoglu and Galata are popular zones for nightlife and entertainment, while the Bosphorus area is home to beautiful palaces, waterfront mansions and urban parks.
There is no shortage of exciting things to see and do in Istanbul. A shopping affair not to be missed is the Grand Bazaar, one of the world's oldest and largest covered markets. Visiting a Turkish bath is also a great way to experience the local culture. The nightlife scene in Istanbul abounds in numerous restaurants, pubs and nightclubs to suit every budget and preference.