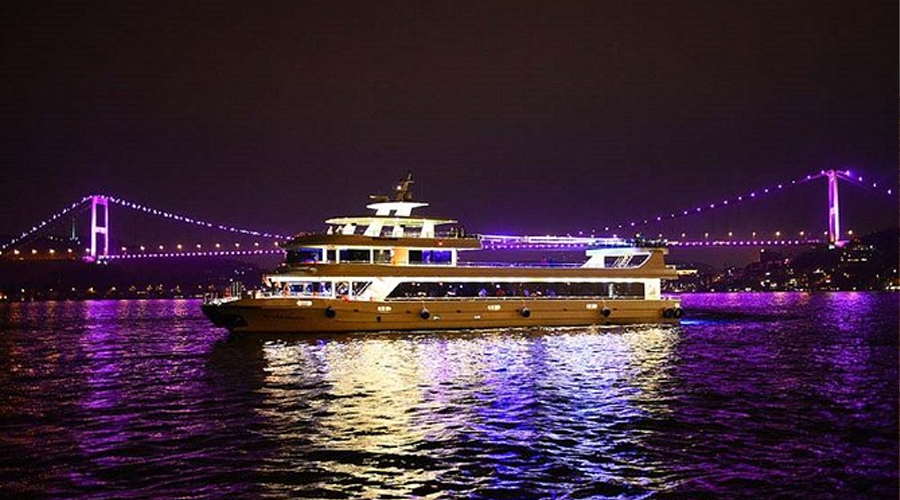 Travel to the Best Historical Ruins of Turkey
The land of historic significance, a nation with great cultural depths – Turkey, its charm is such that it attracts millions of tourists year after year. Visitors can't have enough of this place. Turkey has so much to offer that a tourist might fall short of time to visit places, but Turkey will never get exhausted of places you must visit in whatever time you have.
When talking about Turkey's history, it is impossible to give a brief outline or snapshot of ruling empires, prominent civilisations and key events. The historical timeline is diverse, and laps over into other cultures. It is intricate and needs carefully explaining devoid of assumptions or generalisations. Turks, in general, are extremely proud of their history and anyone arriving to tour ancient sites, and historical ruins in Turkey always receives a warm welcome. Including Greek, Roman, Ottoman, Armenian, Hittite, and Kurdish landmarks, the country is a marvellous treasure chest of history.
Map / Ancient Ruins In Turkey
Turkey's ancient ruins are predominately spread around the western side of the country. The best way to see all these sites with the flexibility you will want to enjoy them at your own pace is on a history-fuelled road trip.
We recommend booking your car rental with rentalcars.com who list vehicles from all the major providers so you can check prices across each of them. Before you take off, read tips on driving in Turkey.
1. Aphrodisias
Aphrodisias, the city of the Aphrodite (the Goddess of love), is one of the most impressive historical sites in Turkey. Explore the ruins, tour the museum, and to do any justice to the beauty of this place you will need to spend at least 3 hours.
2. Ephesus City in Selcuk
As the second most important city of the Roman Empire, Ephesus never fails to delight visitors. Landmarks to see include the old gladiator theatre, Celsius Library, Roman terrace houses, public latrines and Hadrian's temple. Sitting in Aegean Turkey, near Kusadasi, visitors should also see the Virgin Mary's house, believed to be the place of her assumption, and Basilica of Saint John in Selcuk, that holds his tomb.
3. Hagia Sophia
The Hagia Sophia, or 'Ayasofya' in Turkish, is a world-famous 6th century church-turned-mosque in Istanbul, whose blended architectural styles and vast proportions have installed it as Turkey's most-visited attraction.
Today the Hagia Sophia functions as a mosque yet allows visitors of all faiths and nationalities through its doors. Remnants of the first two Hagia Sophias may be viewed as well as the current building with its vast domed ceiling and ornate Muslim altars and chapels.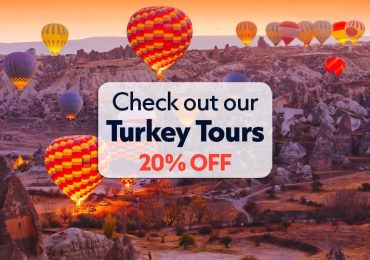 4. Gobeklitepe: The Man-Made Landmark that Rocked History
Anyone who knows their stuff might be surprised to see Gobeklitepe on the list, because not only it is in the southeast of Turkey where very few tourists venture but also because excavations are in the earlier stages and historians are still deciphering the artefacts and ancient structures.
Indeed, it is more the historical significance that makes Gobeklitepe a pre-historic gem, not only in Turkey but also in the world and in the expert fields of history and religion. If initial findings are correct, Gobeklitepe is the oldest manmade structure in the world, dating from the Neolithic era and beating Stonehenge by thousands of years. Should the initial findings also be correct, it presents many inaccuracies in religious studies and the beginning of humankind.
5. Hierapolis
Hierapolis is arguably the pinnacle of all the ruins in Turkey: a magnificent Greek and Roman-era city that sits on top of the world-famous Pamukkale travertine terraces. If you've seen the photos of the stunning white rock formations with dazzling turquoise pools of water, that's Pamukkale, and Hierapolis sits at at the top.
Many are familiar with the travertine pools of Pamukkale, but fewer know about the ancient city of Hierapolis nearby. Once a significant destination for healing hot springs, it's still possible to swim in the hot mineral waters and visit the city's great Roman theatre.
6. Bosphorus Cruise
Bosphorus Cruise is one of the most fun things to do in Istanbul. As you tour the Bosphorus, you will understand why the city has been so important in history.
Combining Asia and Europe, Istanbul has been one of the most important ports in the world throughout its history. In addition, the Bosphorus, which acts as a bridge between the Black Sea and the Mediterranean, has increased the importance of Istanbul.
Emperor Constantine was the first to realize this strategic position of Istanbul. For this reason, he declared Istanbul the new capital of the Roman Empire in 330.
7. The Blue Mosque
One of the most photogenic structures and most famous historical places in Turkey, the Blue Mosque is like a social complex. It features a mosque, a madrasa, Sultan Resting Mansion, Turkish bath, a fountain, a hospital, Mekteb-I Sıbyan, rental rooms, and homes. On a visit to this most famous tourist attraction, one must not forget to pay a visit to 'Arasta', which is at the back of the museum and is surrounded by Mosaic Museum with shops selling souvenirs.