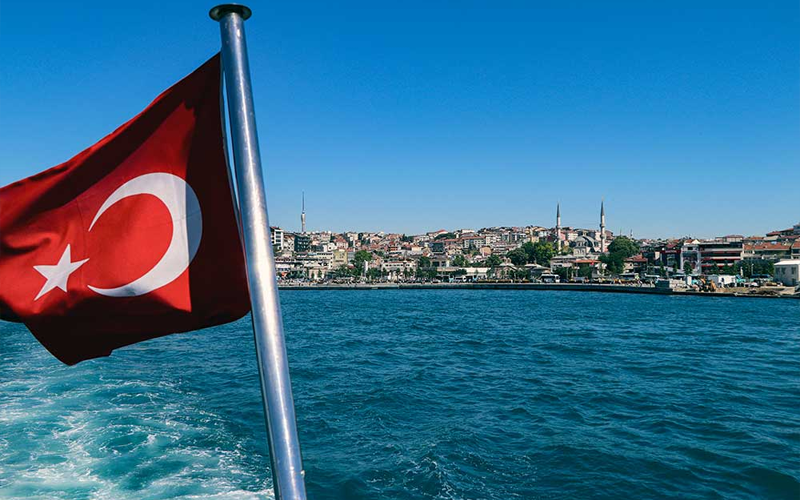 Travel Photography Tips for Turkey
Turkey is a fascinating country full of contrasts and contradictions. It carefully balances between the East and the West, between the past and the present, between secularism and Islam, between wealth and poverty, between chaos and serenity. These fascinating contrasts combined with Turkey's thousands of kilometres of magnificent coast with fine beaches, the guaranteed sunshine, its rich history, and the excellent Turkish cuisine have turned Turkey into an increasingly popular tourist destination.
The diversity of culture, food, people, and traditions in the country of Turkey impress everyone but it also presents a variety of subjects for the perfect photograph holiday album. On every street, and in every town, intriguing opportunities await novice and experienced photographers. Scenic landscapes, friendly locals, ancient architecture and native animals, make Turkey a top destination for travel photography.
Research and Scout the Best Locations Beforehand
The best travel photography tips for beginners undoubtedly also including research and scouting.
In simple terms, don't expect to show up at a picturesque site and find the best photo spots immediately. Some tourist hotspots – like the pyramids of Giza or Machu Picchu – have pre-determined photography viewpoints, but these aren't always the best places. Aside from that, you'll have the same pictures as every other visitor, making it hard for your images to stand out.
So, how can we find unique, lesser-known locations? The best way to go about it is to research beauty spots before physically visiting them. As an example, before traveling to Istanbul, look up the best locations to photograph the Hagia Sophia.
Next, do a scouting round before taking pictures. Many of us arrive at a place full of photographic zeal, and we immediately take out our cameras. Because we don't spend enough time assessing the best locations, we fail to spot them. That's why walking for 15-30 minutes to find the best spots is an excellent tip for beginner photographers. It might take you a bit more time to shoot a location, but the results will be visible in your pictures later.
Shoot in Manual but Also Use Auto
Many pros exclusively shoot in manual. And while it's true that manual will give you the best results, that's only the case if you master your camera's settings. In consequence, one of my top travel photography tips for beginners is to switch between manual and auto.
The auto mode will give you an idea of how your camera would set up – and modern cameras are intelligent. You'll have a few acceptable but imperfect images that can teach you how to better set the camera manually. As such, you can use the auto mode as a benchmark and then slowly work your way up toward understanding the camera's settings – especially ISO, aperture, and shutter speed.
Here is an oversimplified explanation of the three:
ISO is the brightness;
the aperture is the amount of light that passes through the camera lens to the image sensor; and shutter speed is how long your camera spends taking a picture.
Once you understand the relationship between the three, you'll be able to manipulate them in manual mode – helping you shoot the best possible pictures.
Develop an Editing Style
Editing is an integral part of photography. Most photographers use Lightroom and Photoshop to enhance their shots, but there are alternatives.
The most essential parts of post-processing are the image's exposure, shadows, noise, and color tones.
When your image is technically satisfactory – well-exposed with good highlights, shadows, and noise reduction – you can move on to filters or presets in Lightroom. The more you edit, the more you develop your own style, and the better your final pictures will become.
As such, one of my top travel photography tips is to master your editing software before investing in new gear. The better you are at improving pictures, the more you'll get out of your camera.
Ask Locals For Permission
When it comes to solo travel photography tips, I don't believe in letting other people photograph you. If you have a complicated camera, most random passersby won't know how to use it, and you'll be disappointed with the pictures. There can naturally be exceptions if you are at a unique place – and absolutely want a picture of yourself there.
Consequently, if you're a solo traveler, focus on scenes and ask locals if you can take pictures of them. The prospect of photographing locals might sound frightening at first – but in most cases, it's a rewarding experience.
The best way to go about it is the following: strike up a conversation first. Ask for directions, local tips, or recommendations. Show interest in their culture or occupation. If there's a language barrier, use Google Translate. Once they realize that you are genuinely interested, they usually have no problem with being in your photos.
Be Patient and Willing to Make Mistakes
Finally, if you're pondering how to improve your travel photography, accept that you'll need a lot of patience to get gorgeous shots.
Most photographers spend years perfecting their craft, and one image sometimes takes five hours of work. No matter your gear, skill levels, or editing proficiency, you need to put the hours in and sometimes ride your luck for the best scenes.
To conclude, don't forget to be patient and enjoy yourself while delving into the art of photography.
General Photography Tips for Travel in Turkey
Research locations that you will visit, and learn about the culture, traditions, cuisine etc, to gain an idea of potential subjects for your photographs. Remember most historical sites have opening and closing times and some museums like the Dolmabahce Palace in Istanbul and Goreme Cave churches forbid indoor photography.
Prepare your equipment. As daft as this might sound, I once left my hotel without putting batteries in my camera. Do not forget chargers if applicable and back up your photos at the end of each day. If you are not traveling with a laptop, buy some memory cards and use a different one for each location or day.
When booking your accommodation, request a scenic view. Although hotels do not not guarantee them, they do make a difference.
The great aspect about modern cameras, is deletion at the touch of the button. For this reason, take more than one picture of the same subject but in different modes. At the end of the day, review photographs and delete sub-standard pictures.
Most cameras have an auto mode and also A, P or S settings. Landscape views look so much better when taken in the Aperture (A) setting. This setting ensures the photograph has a large depth of field, and all of it is in focus and sharp.
Tripods are great for night time photography and fast moving subjects but be realistic.
Usually, we only photograph what is in front of us, however if you are trekking, then turn around and look behind you. For artistic shots, hang the camera around your neck and let it balance at waist height. The results can be impressive.