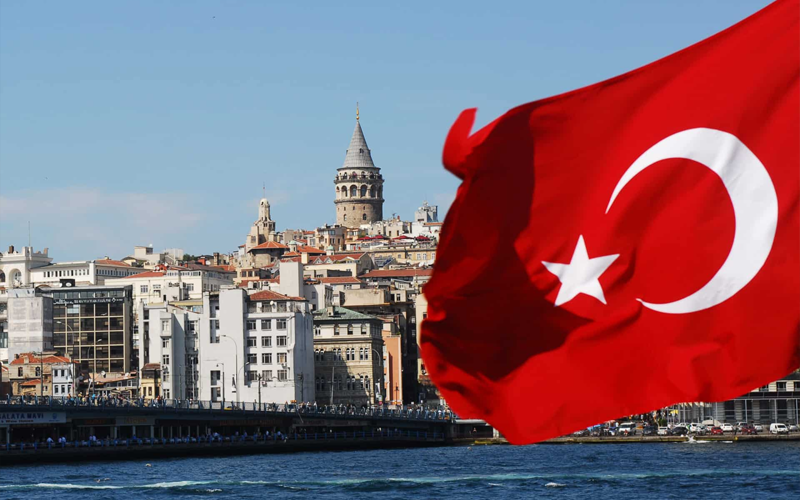 Ten Interesting Facts about Turkey
As lovers of travel, we dream of waking up in a new place, opening up our window, and listening to the sounds of a new city or the sea on a foreign shore.
If you're someone who loves to travel you should consider visiting Turkey. It's a place filled with culture, beautiful architecture, historical sites, and delicious food. A lot of people don't know a lot about this country. Fortunately, we've gathered some facts about Turkey to give you some insight into this beautiful destination and to help you decide if traveling to Turkey is right for you.
1. The first ever Christian church was located in Antioch, Turkey
The Grotto of St Peter outside Antioch (now known as Antakya) is believed to have been created by Jesus' disciple Simon Peter. This makes it the oldest place of Christian worship in the world. You can still visit the church and see the traces of ancient decoration today.
If you're looking for more churches in Turkey, head to the southeast of the country. Diyarbakır and its surrounding area are peppered with fine religious monuments, such as St. Mary Church.
2. Istanbul Is Spread Across Two Continents
Despite being the largest city in the country, and the most visited, Istanbul is not the Turkish capital. In fact, many people are surprised to learn that Ankara, and not Istanbul, is the capital of Turkey.
Although not the capital, Istanbul is a fascinating city featuring impressive mosques and medieval architecture.
One thing that makes Istanbul unique is that it is the only city in the world to span Asia and Europe geographically. Istanbul is divided by the Bosphorus River: the west bank lies in Europe and the east back in Asia.
The Galata Bridge connects the 2 sides, tourists in Istanbul can walk across starting in one continent and ending in another. Around 3% of Turkey is in Europe.
3. Turkish Breakfast Is Very Important
Food is an important part of Turkish culture, and Turkey is heaven for food lovers. When you are in Turkey I recommend you to begin your day with the most important meal of the day: breakfast. Typical Turkish breakfast is usually served until as late as 1:00 pm. The full Turkish breakfast usually contains different types of cheese, olives, jam, butter, bread and eggs.
4. The Turks love tea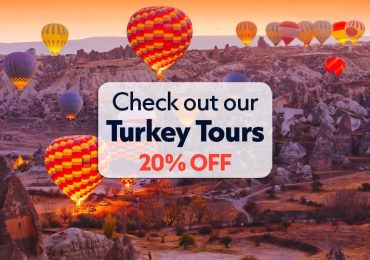 Although you may know Turkey for their coffee, 96% of the population drinks at least one cup of tea per day. Turkish tea is robust, and they serve it in small tulip-shaped glasses. Make sure to try all their extraordinary tea flavours during your travels.
Leonardo Da Vinci Was Almost Responsible for the Galata Bridge
Between 1502 and 1503, Sultan Beyazid II solicited Leonardo da Vinci to design a bridge that would span the Golden Horn. Following the three geometric principles of the pressed-bow, parabolic curve and keystone arch, da Vinci's design would have been the world's longest bridge at that time, but the sultan did not approve it.
5. One Of The Mediterranean's Primary Sea Turtle Nesting Beaches Is Here
İztuzu Beach, just west of Fethiye, is a major breeding ground for the endangered loggerhead sea turtle. The turtles arrive between May and October, climbing ashore at the exact site of their birth to lay a new generation of eggs. The beach sees around 300 nests dug each year, and government regulations have succeeded in balancing tourism with the need to protect and conserve this precious natural resource. Just down the coast, Patara is the longest beach on the Mediterranean (12 miles of pristine white sand dunes).
6. Turkey Has One Of The World's Biggest And Oldest Malls
If you love to shop for local items and buy souvenirs when you're traveling you'll be interested to know that the Grand Bazaar in Istanbul, with the official name of Kapali Carsi in Turkish dates back as far as 1455 making it the oldest covered market in the world.
It has grown, throughout the centuries, into a 61-street labyrinthine that takes up 333,000 square feet and has over 3,000 shops. Whether you're shopping for Turkish rugs, beautiful lamps, tea, or Turkish delight, you can find some incredible local products here. Allow yourself some time to get lost in this beautiful labyrinth and have fun shopping.
7. Turkey's National Sport Is Oil Wrestling
Oil wrestling, also known as grease wrestling, is Turkey's national sport. Participants coat their bodies with olive oil as they try to pin their opponent to the ground or lift them into the air.
Kirkpinar Oil Wrestling Festival, in the Turkish city of Edirne, holds the Guinness Book of Records title for the longest consecutively held sporting events. It started back in the mid-1300s and continues to take place each June, spread across 7 days. Food, dancing, and music accompany the contests.
8. The Sixth Most Visited Country In The World
Turley is one of the most popular destinations amongst international travellers. This country has it all, stunning beaches, beautiful landscapes, historic sites and great food. In 2019, before the pandemic, 45.1 million foreign visitors travelled to Turkey.
Let me know in the comments if you have been to Turkey before and what you liked about this country the most.
9. The Story Of Santa Claus Originated In Turkey
Born to wealthy parents, Nicholas was a Christian saint and Greek bishop of Myra, who was born in Patara. Once his parents died, he received a large amount of wealth, which he would give away to the poor and needy. Legend has it that he would drop bags of gold coins down the chimneys of houses, and provide fruits to children. His good deeds spread through Europe, and locals began integrating it with their myths and legends.
10. Turkey Is The Largest Producer Of Hazelnuts
Turkey may be known for classics such as Turkish Delight or Turkish Coffee, but it is actually the world's largest producer of hazelnuts. Turkish hazelnuts make up around 72.9% of the world's supply, and the country's Eastern Black Sea region produces approximately 60% of that.