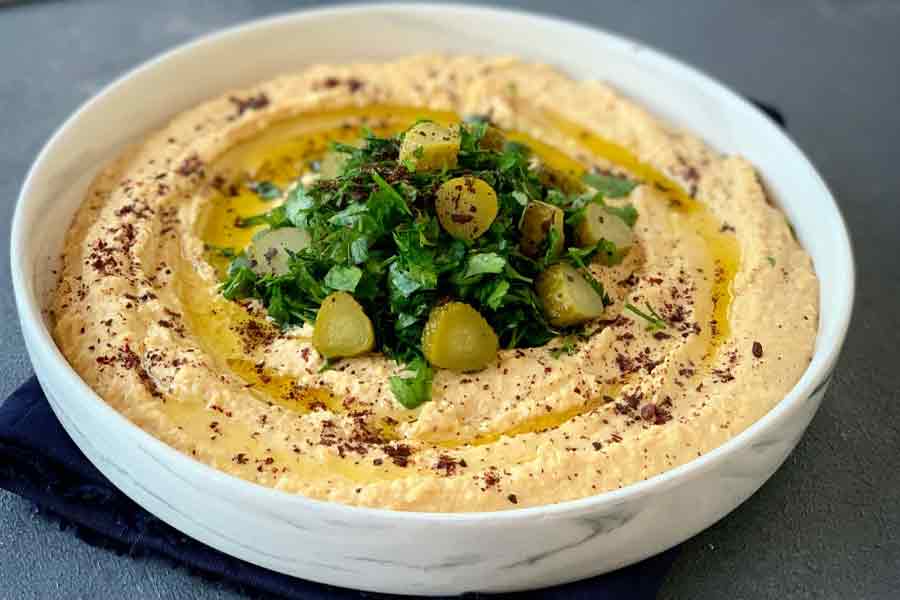 Turkish Mezes, Meyhanes and Social Traditions
If there is one social space that epitomises the true Istanbul experience in this city, it is meyhane. Most commonly referred to as just a Turkish version of a tavern, for many decades, the meyhane has been representing more than just a mere place to eat and drink. It is a place where the conversation takes centre stage, where hearts are poured out as the rakı flows and where quenching the thirst of the soul matters much more than satiating the hunger of the stomach. Meyhane is this city's phenomenon, and its history goes back hundreds, if not thousands, of years.
Meyhane as we know today, where men and women sit down together around tables draped in white linen clothes, where one selects the mezes from colourful trays, where rakı is the first drink that comes to mind, is a recent transformation.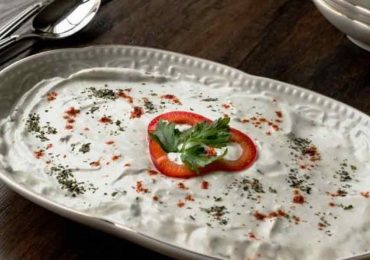 Social Traditions
Depending on the company you are with, Turkish mezes are a sociable tradition, served to the whole table rather than an individual person. The waiter will bring a variety of mezes to the table, of which the chosen dishes are placed in the centre, along with a big serving of fresh bread.
Like Meyhanes, in most traditional Turkish establishments, is still possible to order just mezes and drinks. This is popular in many holiday resorts of the Aegean and Mediterranean coasts. Instead of immediately tucking in and eating all the dishes, mezes are instead nibbled on throughout the night and more are ordered if needed.
Haydari
It is one of the indispensable Meze of raki tables. You have to learn how to make it. Because it is both an easy and practical appetizer, and together with raki, they become the perfect duo. We are making with "strained yogurt," mixed with mint. At first, we strain the water out of the yogurt to dry it a little. This brings intense milk taste wonderfully mixed with mint.
Chili Tomato Paste (Ezme)
This scarlet looking hot paste goes perfect with all dishes and especially grilled meat. It is simply made by mixing finely grinded and chopped ingredients such as fresh chopped tomatoes, olive oil, onion, green chili peppers, garlic, lemon, parsley, salt and freshly ground black pepper.
Muhammara
In our geography, the name has changed slightly from region to region, such as its flavor. It is also known as 'Aceva,' 'Acuka,' or 'Muhamamere.' Muhammara, each of which has a taste that will be suitable for raki tables, made with thick tomato paste, some spices and mixed with some crushed walnut. It is also an appetizer that you do not want to separate from your table.
Mercimek Köftesi – Lentil Patties
Lentil patties are traditionally made out of lentils, mashed and shaped into patties with a red tomato sauce, freshly chopped parsley, and spring onion providing a fresh crunch with each bite. Mercimek köftesi are not only vegetarian but also vegan, and are widely available throughout the country.
Grilled Eggplant Salad (Patlıcan Salatası)
Charcoal grilled and mashed eggplants are mixed with fresh or grilled tomato, green peppers and onion. Olive oil, vinegar, lemon and salt are added as dressing. This is one of my personal favorites among zillions of eggplant varieties.
Humus
Hummus is preferred mainly by vegans due to its high protein content. It is a mixture of chickpea paste, garlic, lemon juice, tahini, olive oil, and cumin.
Deniz Börülcesi – Samphire
Samphire (Crithmum) is a sea vegetable. Türkiye's abundant coastline means samphire is available almost year-round. This is an excellent dish at any time of year but is particularly popular in the summer when the heat pushes most to the coast. The samphire is lightly cooked in garlic and then preserved in lemon juice and olive oil, allowing the natural flavors to come through.
Paçanga Börek – Beef and Cheese Pastry
Of the many types of börek found throughout Türkiye, paçanga is the star. It is thin pastry wrapped around tasty cheese and pastırma (seasoned dry-cured beef) and lightly fried. The outside is crunchy and flaky, while the inside is a happy melding of the flavorful beef and the creamy, melted cheese.
Pinto Beans (Barbunya)
Like all Turkish olive oil dishes, barbunya is served and best when it's cold which makes it a perfect nutritious meze. It is basically pinto beans cooked with onions, carrots, tomato and olive oil. Sometimes green peppers and potatoes are added, too. Some prefer to squeeze lemon juice on barbunyas before eating.
Shakshuka
For those who want an appetizer next to raki, especially if you like eggplant, shakshuka is the right option. It is impossible to understand what we have written without trying the shakshuka appetizer, which is flavored with vegetables such as eggplant and tomatoes and peppers in the lead role, mixed with spices.