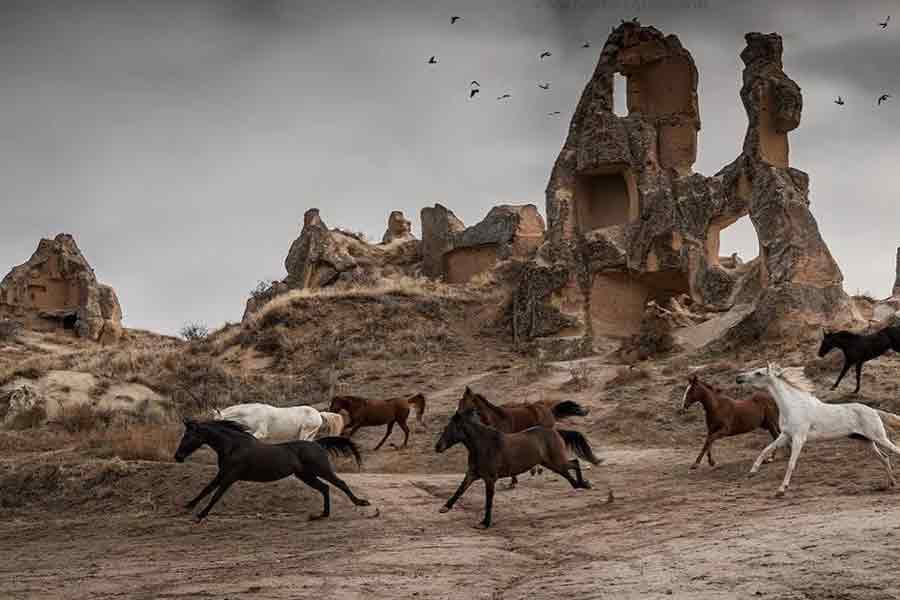 Cappadocia – The Land of Beautiful Horses
Cappadocia is a historical land in central Turkey and the central part of the Anatolia plateau. It stretches south of Ankara and east of Konya. In 1985, it was inscribed on the UNESCO World Heritage List: "Goreme National Park and the Rock Sites of Cappadocia. In a spectacular landscape, entirely sculpted by erosion, the Goreme valley and its surroundings contain rock-hewn sanctuaries that provide unique evidence of Byzantine art in the post-Iconoclastic period. Dwellings, troglodyte villages and underground towns – the remains of a traditional human habitat dating back to the 4th century – can also be seen there."
Legends and local guides say that the name of Cappadocia in the Persian language means "land of the beautiful horses". It is because, during times of the Persian empire, there were many wild horses living in this area. "My own Cappadocia" first of all it is a land of balloons, unusual landscapes and a magical atmosphere. It is also a land of beautiful horses, pigeons, carpets, colourful lanterns and floral gardens. From a culinary perspective, it is a land of a delicious slow-cooked kebab, prepared in a seal clay pot, called "testi kebab".
See
Imagine waking up to a fairy tale landscape, with a brilliant sun rising into the bluest of skies. The same sky is which are peppered with hot air balloons slowly ascending. This is usually the first sight a visitor has when in Cappadocia, but this is just an introduction to the possibilities and adventures that await one in Cappadocia, the land of the beautiful horses.
For most people, the name Cappadocia suggests the towns of Uçhisar, Göreme, Avanos, Ürgüp, Derinkuyu, Kaymaklı and Ihlara, where the land has been shaped into fantastic forms over the course of millions of years. Fairy chimneys that seem mysterious and cities and houses of worship that extend many meters deep into the earth are all enveloped in an atmosphere that is ethereal and unworldly.
This very landscape has been home to innumerable cultures and civilizations, due to the ease with which the soil could be carved out. The area is littered with many underground cities that seem frozen in time. Cappadocia is an open-air museum that was witness and has evidence for the Assyrians, Hittites, Romans, Byzantines, Early Christians, Islam and more.
The formation of Cappadocia
With its dramatic landscape along with historic and cultural heritage, Cappadocia presents a unique experience for tourists.
Tourists visiting Cappadocia can explore the region on horseback and lodge in tents set up between the fairy chimneys. Along with short trips on horseback organized in the region, foreign tourists have also been showing growing interest in the three or four day tours.
Meaning "land of beautiful horses" in Persian the area was declared a World Heritage site by UNESCO. Cappadocia offers heavenly natural beauty to visitors.
Tourist can get in touch with nature thanks to horseback tours, and can spend the night outdoors under the stars then head home at daybreak. For horseback tours tourists leave from horse farms in Göreme early in the morning, wandering between valleys covered with natural rock formations and riding easily on horseback thanks to the plain landscape.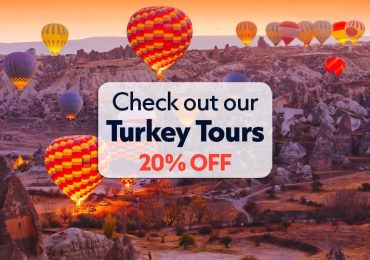 Cappadocia, which means "the land of beautiful horses" in Persian, hosts tours on horseback during which tourists can feel the spirit of this fairytale-like land.
In the area where tourists meet to start their different tours you can see people galloping on horses in the direction of the tours, making for a fascinating photo opportunity.
Watching the sunset while strolling through the incredible landscape shaped through the erosion of the ancient volcanic eruptions of Mount Hasan and Güllüdağ, the tourists spend the night in tents set up next to the fairy chimneys.
The tour company's employees cook and brew tea over a wood fire and display top-notch hospitality to their guests spending the night in the outdoors.
On the low-lying tables among the tents, tourists from different countries eat together and partake in sincere conversations away from technology.
Gathering around a bonfire, the tourists enjoy a few peaceful hours under the stars while musical instruments play through the night and help create a serene atmosphere. After spending the night in tents, the group continues their tour in the morning by taking a stroll through the valleys again.
Hot Air Balloons
A hot air balloon flight is by far the most important attraction of this region. It is worth knowing that this is an all-year-round attraction. Yes, it is also possible to fly a balloon in winter, when Cappadocia is covered with snow. During winter there are more stable weather conditions and so, balloon flights are more predictable.
Every day (when there are favourable weather conditions) – 150 hot air balloons are rising to the sky at the same time, and in each gondola, there are 20 people as an average. This means that despite three thousand places – during high season there may be a problem to book a flight. That's why it is worth booking a place in advance, before arriving in Cappadocia. This will still not give you a 100% guarantee of the flight, due to changing weather conditions, but at least we will be considered as a priority customer.