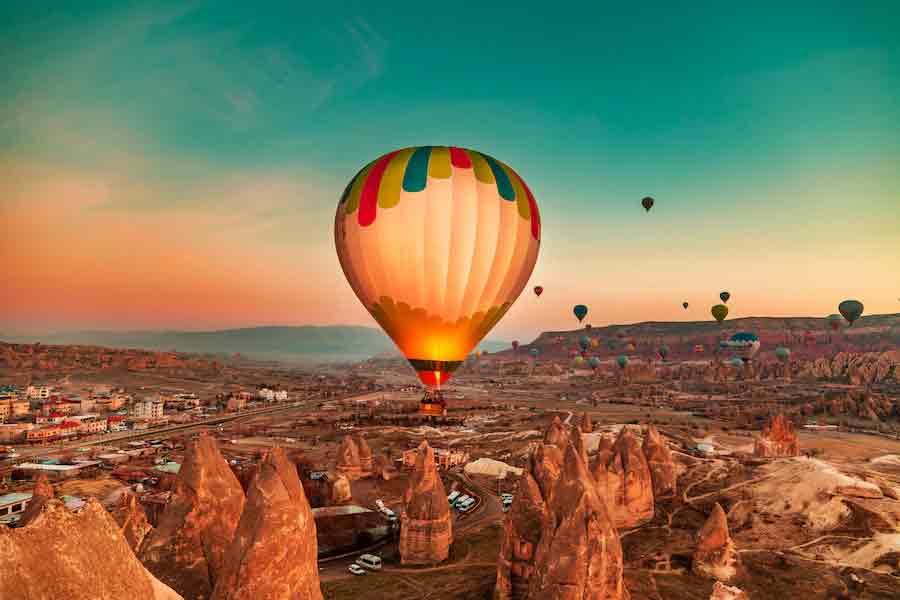 Travel Tips For Who Travelling to Cappadocia
Cappadocia has always been one of the most popular touristic destinations of Turkey. Every year, millions of tourists visit Cappadocia in order to breathe the magnificent atmosphere and feel the unique natural beauty of the area.
Cappadocia is a historical city located in the Central Anatolia region between Nevşehir, Kayseri, Kırşehir, Niğde, and Aksaray. Nonetheless, its beauty exceeds the history of humanity, as countless centuries shaped Cappadocia into its unique and beautiful form.
Today, by visiting Cappadocia, you may enjoy the stunning view, have a magical hot air balloon ride and experience a vacation beautiful enough to be a dream.
Best Time to Visit Cappadocia
Cappadocia can get very hot in summer and extremely cold in winter (although photos of Cappadocia in the snow look magical) so autumn and spring are the best times to visit. You'll end up spending quite a lot of time outdoors in Cappadocia, and there are some beautiful hiking trails in the region, so going during more temperate weather is a good idea.
Climate: Annual Monthly Weather in Cappadocia
To help you better understand the weather in Cappadocia, I've created the average temperature and annual rainfall graphs below. Suggested months to visit are highlighted in orange.
Recommendations for Cappadocia
The weather is cool during the evenings, even during the summer so be sure to take a shawl, long sleeves, socks, and hoodies.
– If you don't already have a museum card, invest in one.
Include art events going on in the area into your itinerary.
If you don't have a car, then you'll find it difficult to get around. If you're thinking of renting a car, then make a music playlist or CD that you'll be able to listen to during your journey.
When you're on long walks or hikes, make sure to pick up after yourself and pick up trash if you see any. Raise awareness among those around you, so we'll pass along a better world.
If you do yoga, then take your mattress with you to do yoga in Cappadocia's stunning valleys.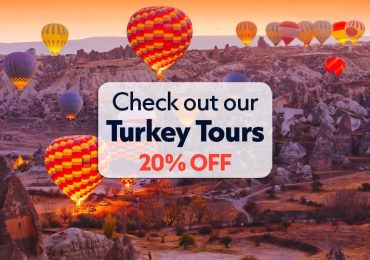 Where to Stay in Cappadocia
The Cappadocia region itself is rather large so knowing the best place to stay is crucial to your trip planning!
The town of Göreme is the historic center of the region and is where most tours will start as well. Göreme is also the place where you have one of the best views over the hot air balloons in the morning!
Some of the best places to take photos in Cappadocia are actually at the hotels themselves! And while you can't enter most hotels during sunrise it is usually possible to visit afterwards. During sunrise and the hot air balloon event they want to ensure their guests have the best time of course. Then again, it can never hurt to ask!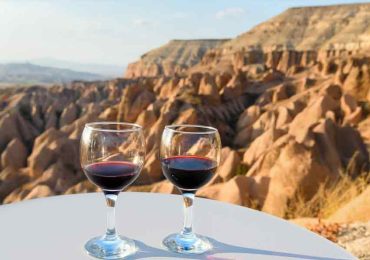 Typical for people who travel to Cappadocia is that they stay in a cave hotel overlooking the town of Göreme. I've selected the best ones for you where I am sure you'll not only have an amazing time but where you'll also be able to take beautiful photos and make memories that last a lifetime!
Mithra Cave Hotel – Located on one of the top levels in Göreme and offering a spectacular view over the entire valley. The owner is super nice and he owns several cute dogs that roam around the property!
Sultan Cave Suites – This is probably the most photographed hotel in Cappadocia. Known for inviting influencers from all over the place to promote their property.
Local Cave House Hotel – Known for its pool which can come in handy on those sizzling hot Turkish afternoons.
Where to Exchange Currency
The unit of currency in Turkey is the Turkish Lira (TL).
Based on my research, the only true currency exchange offices in Cappadocia are in Nevşehir. There are none in the popular tourist towns of Göreme, Ürgüp, or Uçhisar.
The only bank outside of Nevşehir is Denizbank in Göreme. Other than that, I've read that jewelry shops can exchange your currency as well though you'll need to be familiar with the day's exchange rate.
If you'd rather not carry too much foreign currency with you, then a better alternative might be to withdraw TL from an ATM. The rates are competitive.
Be sure to let your bank know that you intend to use your ATM card abroad, as it may need to be activated for overseas use. That's what I do before every trip. In my experience, my ATM card works in some machines but not in others.