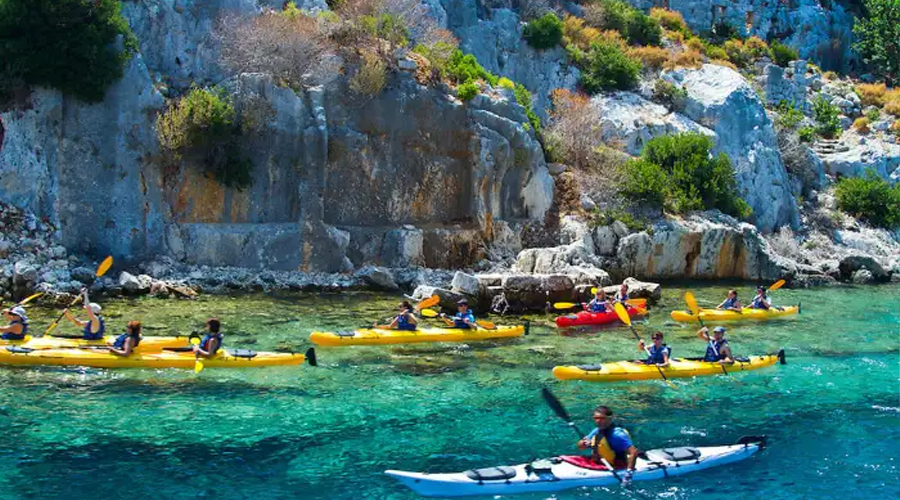 Adventure Sports in Turkey
Are you ready for an adrenaline filled holiday? If you are, your new destination can be Turkey. Adventures sports started to become really popular at the beginning of the 1990s and are now an official recognized pastime and form of tourism. Providing natural adrenaline rushes, the surge normally comes from fast speed, high heights or an ability to use effectively use equipment to propel the body out of its comfort zone. Also known as extreme sports, the activity can take place on land, water or in the air. Adventure tourism is something that Turkey excels at and the government is intent on promoting themselves to the international tourism market. The naturally high flow rivers(not too many), amazing sea life and high mountains creates the perfect environment for the adventure sports enthusiasts or even for the beginners.
1. Trekking in Turkey
A slower pace of adventure sport is trekking the Lycian way. This is a long pathway stretching from the resort of Antalya to the town of Fethiye. It covers 500km and you can employ a guide to walk with you but if funds are low, opt for a self-guided tour because the route has been officially marked out.
Turkey's second long-distance trek is the route of St Paul. Starting on the outskirts of Antalya and heading inland, it takes in the scenic destinations of Barla and Kasimlar. The route takes walkers through canyons, across valleys and rivers. Along the way, they met traditional Turks and nomadic shepherds. This route is away from the typical tourist resorts and is ideal for seeing the traditional side of Turkey.
2. White Water Rafting
White Water Rafting is an exciting sport involving unexpected ascends & descends that surely flutter your heartbeats like a thunderstorm! Regions of Koprulu and Antaria in Turkey possessing the Dalaman river are famed for the rafting adventures that are tailor-made for the tourists to experiment. It is one of the famous outdoor activities in Turkey that you must try once. Don't worry, the experienced professional rafters ensure complete safety while rafting over dangerous turns of the rivers.
3. A Bird's Eye View of Nature While Paragliding
Imagine strolling on air while looking down at a deep blue sea or a lush green forest. Paragliding is a unique way to see Türkiye from above. Tekirdağ has Uçmakdere, the most popular paragliding point in the country, along with Mount Ganos. Babadağ, another prominent ​​paragliding mountain, is set in the Fethiye district of Muğla; paragliding over azure Ölüdeniz is a must for thrill-seekers. And if you have a chance, head to the Munzur Mountains. Even Mount Nemrut, chiefly known for its ancient statues, is a platform for paragliding enthusiasts. Kaş, a favorite paragliding destination near Antalya, has Asas Hill. There's also Dinamit Hill in Denizli, Bozdağ in İzmir, Mount Ali in Kayseri – and many more, all calling out to you.
4. Hot Air Balloon Over Cappadocia In Turkey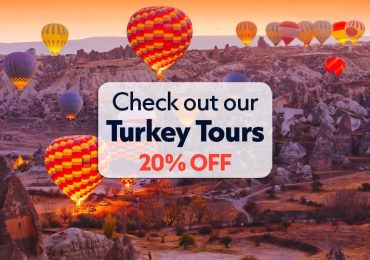 Let yourself loose in the air! A literal heart-stopper afloat in the hot air balloon is surely a lifetime experience. It is one of the top and exciting adventure sports in Turkey that also offers a perfect bird's eye view of the city below. You get an opportunity to enjoy the panoramic 360-degree view of the lofty limestone spires while the 'fairy chimneys' over Cappadocia region of Central Turkey is also visible. It is an ideal romantic experience for couples as well as an adrenaline boost for the young travellers alike.
5. Skiing in Turkey
Many people do not mention Turkey when talking about skiing resorts because it is associated with sandy beaches and ancient ruins. Turkey does have good ski resorts though and during the winter season (November to March) they are busy with holidaymakers of all nationalities.
If skiing does not get your attention, there is also the choice to snowboard. The Uludag Mountain in Bursa is one of the top ski centers in the country or head to Mount Erciyes in the Cappadocia region. Most ski centers also have luxury hotels so after an enjoyable day speeding down the ski slopes; you can relax at the spa or indulge in fine Turkish cuisine.
6. Scuba Diving
Scubaa diving is a fabulous water adventure sport in Turkey that is filled with the tempting expedition of the underwater world & aquatic wildlife. Scuba Diving at the 200 km coastline between Tekirova and Alanya offers unique spots for travelers to enjoy. This place is known for numerous caves, canyons, walls, and wrecks under the water, making it a unique platform for scuba divers to explore. April to November is regarded as the best time to scuba dive in Turkey.
7. Windsurfing and KiteBoarding
If you love speedy sports involving water, then windsurfing is the best adventure sport in Turkey that can make your holidays euphoric. The Gulf of Gokova in Turkey is one of the famous destinations for Kiteboarding activities. The 3 km long surfing course, and shallow waters are best suited for surfing adventures in Turkey. Famous surfing schools in the Alacati region have transformed the place into a hip-hop and happening summer destination for travelers to enjoy feasts & adrenaline-pumping adventures altogether.