How to Spend a 1 Week in Turkey
Welcome to Turkey, we call it home and our home is a perfect destination to spend your holiday. With 4 seasons and surrounding seas, beaches it offers all kinds of different holiday options for guests from all around the world.
Offering ancient history, bustling cities, pumping nightlife, jaw-dropping landscapes, blissful beaches and an incredible cuisine, there is something for everyone in Turkey.
Experiencing (nearly) everything in 7 days can be a daunting task, but with this itinerary you can do it a ton!
A long list of UNESCO World Heritage sites and long ancient history almost two decades it is home to various civilizations from early ages of history.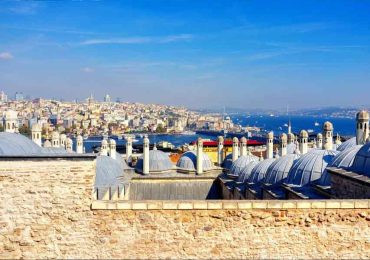 Gobeklitepe to Catalhoyuk, Troy to Noah's Ark has all kinds of historical cornerstones of ancient and modern human history.
As Turkey covers most of Mesopotamia which is the birthplace of some other oldest communities, all of three dominant religions, most widely known inventions, and domesticated animal and food species of mankind.
Both Euphrates and Tigris River stems from Turkey and fruitful Mesopotamia is mostly covered borders of Modern Turkish Republic.
In this article, we suggest the most popular touristic destinations of Turkey if you have limited time while visiting Turkey.
Day 1: Istanbul
Istanbul is one of the world's great destinations. A bustling, cosmopolitan metropolis at the crossroads of Europe and Asia, in 2,000 years of existence different civilisations have left their mark on the city. Istanbul is a 24-hour city where bars, clubs and restaurants are open all hours and shops, bakeries and even barber shops are open as late as 3am!
Begin in Sultanahmet where you will find most of Istanbul's major attractions, including the Hagia Sophia, Topkapı Palace, the Blue Mosque and the Basilica Cistern.
Next, make your way to the world famous Grand Bazaar. It's one of the oldest and biggest covered markets in the world. Or, for an alternate experience, head downhill to Mısır Çarşısı for spices, jewellery and sweets.
Day 1
Roman Hippodrome
Blue Mosque
German Fountain
Basilica Cistern
Hagia Sophia
Topkapi Palace
Sultan Tomb
Grand Bazaar
Day 2: A Day on the Bosphorus, and an Ottoman Band
Set out early in the morning for a daylong cruise up the Bosphorus, allowing yourself at least an hour to explore the Egyptian Spice Bazaar and neighboring Yeni Camii before you board at the nearby ferry docks. If you're concerned about time, take a half-day guided sightseeing tour, which includes a stop at the Egyptian Bazaar, an informed description of the sights along the Asian and European shores, and a visit to Rumeli Castle, which wraps up around lunchtime.
You want take the guided tour, spend the remainder of the afternoon walking the length of Istanbul's main artery, on Istiklal Caddesi and poking in and around the back streets of Beyoglu. If possible, arrange this afternoon exploration around the 3pm performance of the mighty Mehter Band in the Military Museum up in Harbiye (walking distance from Taksim Square or a short taxi ride). Then, if you allow yourself one unexpected itinerary stop in Istanbul, make it this: From the Military Museum, take a taxi up to the modern and trendy seaside village of Ortaköy (just above the Çiragan Palace), where you'll find restaurants, cafes, and sidewalk vendors under the Bosphorus bridge.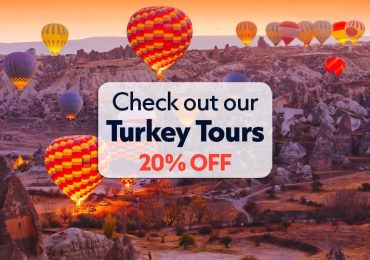 Day 3: Cappadocia
If you wish, rise before dawn for a hot-air balloon flight over Cappadocia. Otherwise, explore the "moonscape" of Cappadocia starting with the painted churches in the Göreme Open-Air Museum. Get to the museum at 09:00 am when it opens to get a jump on the crowds and the heat.
Spend the rest of the day in the Zelve Valley, and the pottery-making center of Avanos. After the heat abates, consider a walk in the country, perhaps in the Rose Valley. For dinner, choose a restaurant in Ürgüp or Göreme, or take a taxi to Mustafapaşa.
Day 3
Arrival at Cappadocia
Red Valley
Derinkuyu Underground City
Kaymakli Underground City
Cave restaurant
Devrent Valley
Pasabag, Monks Valley
Avanos
Goreme Open-Air Museum
Panoramic spot near Goreme for stunning views
Uchisar Castle
Day 4: Antalya
A resort city on the Turkish Mediterranean coast with wondrous natural beauty, it's no surprise that Antalya is the fourth most-visited city in Europe. First settled around 200 BC in the name of Attalia, Antalya today attracts travellers with its ancient ruins and coastline views.
Uncover the centuries at the clifftop fortress village of Kaleici and marvel at the falling waters of the impressive Duden Waterfalls. While beaches are abundant in Antalya, it's worth stopping by Kekova, a small island near Demre, where you can find the ruins of the sunken city, Simena.
Day 4
Duden Waterfalls National Park
Karpuzkaldiran Waterfalls
Hadrian's Gate
Clock Tower
Hidirlik Kulesi
Kaleici
Ancient city of Myra
Church of Saint Nicholas in Demre
Days 5-6: Bodrum & Ephesus
Bodrum is known for its luxurious seaside hotels, and Nikki Beach Resort & Spa Bodrum is a total stand out! The private pool, turquoise coast villas have "to die for" unobstructed views of Torba Bay. Our first thought, and honestly every thought after was – we want to live here!
You can go totally low key and just enjoy the villa or the hotel's infinity pool. If you have kids, there's a nice family beach. OR, you can live it up at the next door Nikki Beach Club with live music and fun party scene.
Ephesus can also be visited as a day trip from Bodrum This UNESCO World Heritage site and one of the most important ancient ruins in Turkey was the 4th largest city in the Roman Empire. A veritable who's who of famous figures spent time in Ephesus including Paul the Apostle, Alexander the Great, Anthony and Cleopatra. Pretty mind blowing, right!
The thing that really struck me here with the grand size of everything. The theater that held 25,000 spectators, the Arcadian Way, a 500 meter marble road lined with 50 streetlights and shops that connected the theater to the sea and the ancient Library of Celsus that housed 12,000-15,000 scrolls shown above.
Day 7: Private tour for Pamukkale
Pamukkale natural calcium pools created by thermal water. Sights to see Necropolis, Roman Baths, Domitian Gate, Latrina, Frontinus Street, Agora, Byzantium Gate, Triton Fountain, Cathedral, Apollon Temple, Plutonium, Theater and Cleopatra Antique Pool, Hierapolis.
Remember: As you will have free time to swim in the Cleopatra Pool please take your swimsuit with you.
After the tour flight to Istanbul. Upon arrival in Istanbul Turkey, you can make your own way to International Departures for your flight back home with a best memories of 7 days Luxury Turkey Tour.