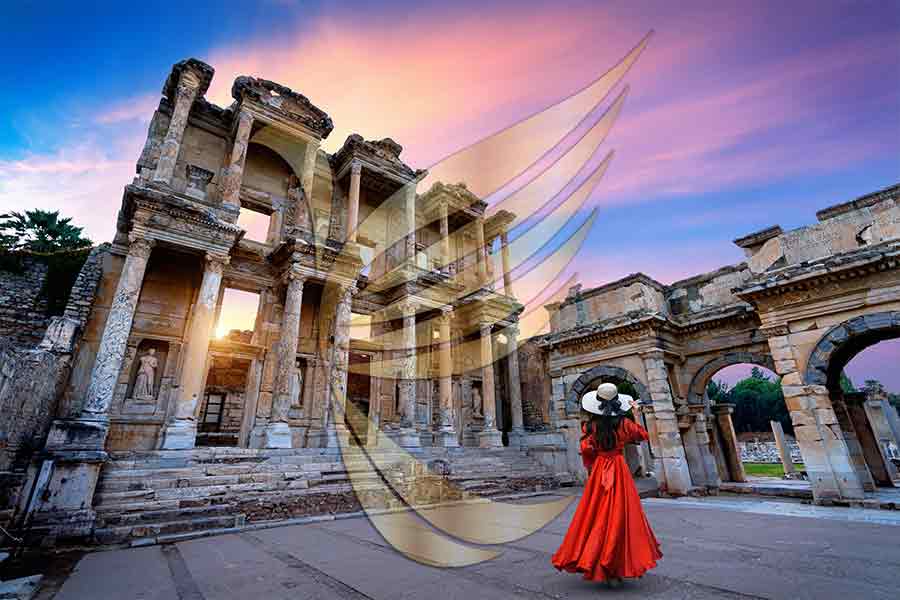 Ephesus Travel Tips
Many people, after they come to Turkey, travel several destinations and only have some days at each place. The Ephesus area is that the home of the many amazing historical sites and it's difficult to grasp where to travel if you simply have some days. If you have got limited time when are you're visiting the Ephesus area on your trip to Turkey, here are some key places to determine.
Ephesus Ancient Site
As the capital of Roman peninsula, Ephesus remains richly endowed with marble temples, mosaics and a 25,000 seat Grand Theater. The city, whose wealth and patronage supported its splendid architecture, was dedicated to the goddess Artemis. Her enormous temple was once considered one amongst the Seven Wonders of the traditional World. Ephesus is additionally one among the Seven Churches of Revelation within the Bible.
House of mother Mary
On Bulbul Dag (Nightingale Mountain) there's the House of Mary. Mary where it's believed that she passed the last years of her life and died. Virgin Mary came to Ephesus along with St. John and was concerned to Panaghia Kapulu Mountain to survive the Roman persecutions. Now the House of The Virgin Mary is recognized as a shrine by the Vatican.
Ephesus Archeology Museum.
The Ephesus Archeology Museum is found just some kilometers from the traditional Ephesus Site. The majority of the exhibits are findings from Ephesus, the foremost spectacular being two life-size statutes of Artemis Ephesia, both of them dating from the center Roman imperial era.
Sirince Village
If you have got a half a day's time, this beautiful old Orthodox village may be a perfect mixture of Turkish and Greek culture within the 1920s. This village was once called Cirkince or "Ugly" in Turkish to discourage foreigners from coming to the current charming village. Sirince is ready abreast of a hill where you'll see amazing views of the wine vineyards and peach trees that surround the realm. Discover a restored Orthodox Catholic Church, women selling handcrafts, oil and Sirince Wine. You'll have opportunities to socialize with the locals and taste the straightforward and delicious meals of Aegean cuisine.
These are the fundamentals of things to determine within the Ephesus area after you have limited days to tour. If you've got longer there are many other sites and day trips from this area which will further your love of Turkey and its rich history.