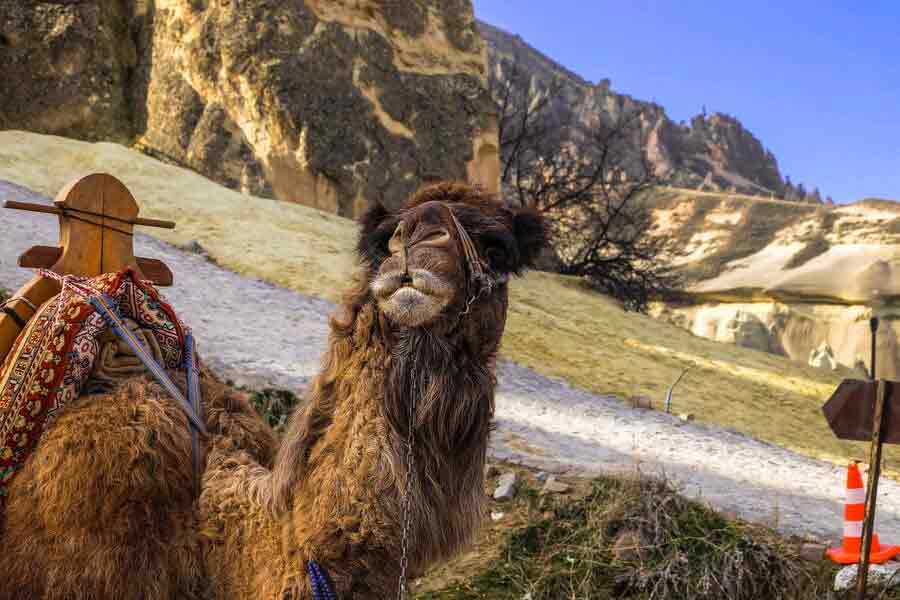 Visiting to Fairy Chimneys of Monks Valley
As Rani Travel, we are preparing tour packages with unique experiences in turkey. We welcome you from Nevşehir Airport in Cappadocia, our important tourism center. We make you watch the sunrise and sunset of Cappadocia in the unique view of Cappadocia. I leave you alone with information about the valley of the fascinating city with its important churches.
Monks Valley – Pasabagı Valley
Pasabagi is situated between the Goreme and Avanos road. This breath-taking valley is known for its having wonderful lanscape and also the best various collection of fairy chimneys in Cappadocia. With this aspect, it reminds of the people's mind that the fascinating place feels like the museum of fairy chimneys. Also its extraordinary scene creates a metaphysical world by relaxing the spirit of tourists.
A Magical History
At the start, Pasabagi Valley was named as "Monks Valley". This name come from a mystic story a couple of monk; consistent with a rumours, in 4 th century, there was a monk named St. Simeon who was well-known by locals together with his peforming many miracles. Every day, the many people visited him to determine his magics which this case eventually disturbed the monk. Therefore, he escaped to today's Pasabagi Valley so as to retire and live a spiritual lifestyle as a hermit within the cell located on this glorious valley. he began to live at the highest of a 2m high column, and later moved to at least one 15 m tall. From there he only went down sometimes to induce food and drink brought by his apostles.
Afterwards, those peasants built St. Siemon Chapel by carving in fairy chimney with three heads for the sake of him to reflect their respect. Additionally, they established other chapels, churches provided with antithetical crosses and sitting areas within those unique fairy chimneys on this dreamy valley. These structures consists of an oven, living and sleeping places and little fascinating windows to let the daylight in.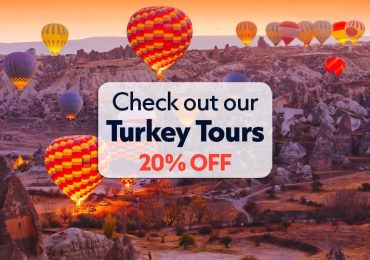 In the time of Turkish War of Independence, the marvellous valley, natural wonder included vineyard belonging to a Pasha (meaning a rating in Turkish). Thus its name is derived from that general. Therefore it's also popularly referred to as Pasabagi Valley today.
At present, providing a peace, quietness, comfort and amusement, the valley grabs the visitors its natural beauty which causes the people to start an inner journey.
What do Tourists see in Pasabag – Monks Valley?
Monks Valley is legendary for the attractive fairy chimneys. it's also the foremost convenient place to grasp the formation of those wonders of the planet. The width of the world is incredibly advantageous to require panoramic pictures of fairy chimneys. you'll use them to clarify the evolution of fairy chimneys to your curious friends. after you climb to a better place right after entering the museum in Pasabag, you'll observe the entire area.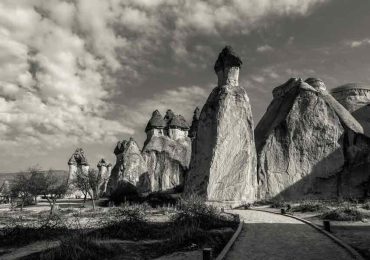 While fairy chimneys next to the mountain is wider and closer to every other, fairy chimneys further are higher, thinner and farther from one another. that's because the full area was looking just like the yellow hills behind the museum. Because running water and rain erosion was washing away the softer volcanic rocks while stronger rocks were resisting to them.
As a results of various years of abrasion, fairy chimneys of Cappadocia were created and therefore the process remains occurring. While older fairy chimneys cannot resist to the natural forces and disappear at a really slow pace, younger fairy chimneys are slowly growing up within the exact same place. this can be the inevitable destiny of Cappadocia.
How to get to Pasabag – Monks Valley?
As Pasabag is found in between Urgup and Avanos, there are shuttle busses commuting in between these cities. From 8 AM to 7 PM, shuttle busses work mutually. It takes around 25 minutes for the bus from Avanos to succeed in Pasabag and 35 minutes for the bus coming from Urgup.
If you wish to induce back to Urgup or Avanos, you ought to confirm which direction the bus goes so you don't have to commute back. Since it's a preferred site among the tourists, it's easy to seek out a cab in Pasabag.
The shopkeepers are going to be over happy to assist you get a taxi. the world may be a museum right away and you'll be able to obtain tickets after you get there easily from the business office on the correct hand side of the doorway. Besides, you'll use those tickets to enter Zelve open Museum which is just some hundred meters removed from Pasabag – Monks Valley.
I'll be posting another blog about Zelve outside Museum which is among the primary Christian settlements of Cappadocia and has numerous troglodyte caves and dovecots. Zelve is completely different from Pasabag – Monks Valley and it's highly recommended to go to both sites due to their proximity and using the identical ticket for both museums.