The Best Camping Places in Turkey
The campgrounds in Turkey are too numerous to count as the country boasts many landscapes, longer white-cotton beaches as well as an unparalleled array of historical and cultural heritage. We will try to list some of these natural wonders.
Turkey is divided into seven regions, each of which has a certain geographic or climatic feature that makes it incomparable to any other place in the world. The country's rich history has also added to its beauty with its many historical and cultural assets. With all it has to offer, Turkey remains an attractive option for campers around the world, always ready to offer the warmest welcome. We suggest that you go ahead to book a flight already and start enjoying the oases of Turkey with a lot of untouched nature.
Eastern Turkey is shaped, interspersed with hills and mountains and energized by its many streams. Being over the centuries a cultural and religious center of many civilizations and thus decorated with different types of fashions, this region of Turkey is as appealing to the eye as it will relax and recharge the body. The camp we chose from this area is Mount Nemrut.
Adiman and Nimrud Statues
Described by UNESCO as "one of the most ambitious buildings of the Hellenistic period", the mausoleum of Antiochus I (69-34 BC) crowns Mount Nemrut, located in the Adiyaman Province in eastern Turkey. The mountain, which offers an unparalleled camping experience with its great ambiance as well as the giant heads that appear above it, is just picture perfect and has recently made a name as a very relaxing and quiet camping site in Turkey.
If you're more into a beachside campground, there's no end to the list of seaside towns where you can just pitch your tent and relax. Let's start with the Turkish Mediterranean. Ancient cities which bear witness to the region's unparalleled history; Huge mountains that do not fail to impress with their height and sublimity; colorful places that welcome their visitors with open arms; icy waters of all shades of turquoise blue; Hidden bays, gorgeous cliffs. Mediterranean Turkey has got you covered if you are dreaming of a camp with plenty of unspoiled nature combined with a touch of history.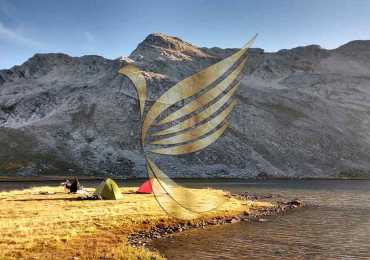 You can pitch your tent at Olympus, and venture further into Kash with your bag on your shoulders, waiting for new adventures. Every corner of this area has plenty of stores both local and international.
However, our basic suggestion is that you go and see Koprulu Canyon National Park or Kopolo Canyon National Park. The camp is surrounded by absolutely ready-made facilities to boost your adrenaline, including but not limited to canoeing and kayaking activities. The valley is also one of the cleanest and least crowded places to go and enjoy the icy water.
The coastal towns of the Aegean never fail to impress. The region has a vacation destination to suit every dream and choice, and it's not short of campgrounds either. From Kozluyali to Cunda Island and Ayvalik City; From Cesme, Urla and Seferihisar in Izmir to Kusadasi in Aydın; From Inboku, Akyaka and Kilibikler Vadisi (Butterfly Valley) to Bordubet and Kabak Bay in Mugla, the Aegean region is a campground's paradise. The camper can easily discover a new campground in the Aegean and set up its tent there. However, since we pick our best here, we will go on and choose Butterfly Valley and Kabak Bay as our favourites.
Best Places to Camp in Turkey
Kabak Koyu or Kabak Bay is a small village located west of the Mediterranean coast of Turkey, in Mugla. The windswept village of Kabak, officially connected to Oludeniz (Fethiye), offers calm turquoise waters and stunning landscapes. If you are addicted to sea, sand and sun, then this is one of the places that will conclude your camping experience with the most beautiful landscape and seascape.
A great vacation destination located just a boat trip from Fethiye, Klipkler Valley or Butterfly Valley also deserves to be on your camping bucket list. In this valley, you can hear the murmur of waterfalls after a great adventure of hiking the 350-meter-high cliffs of Oludeniz. If you want to spice up your camping experience a bit, keep in mind that this place is also the most popular neighborhood in Turkey to go paragliding. Could any other place be more amazing than this? We don't think so.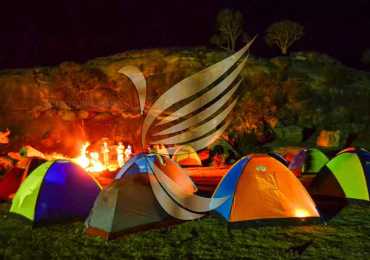 A piece of writing about camping in Turkey will do no good if we fail to cover the plateaus of Bolu, Trabzon, Rize and Artvin at least one or two of them. Borçka-Karagöl Park in Artvin is a recent favorite and its woodland scenery is unparalleled.
On the other hand, Abant, Bolu, has tall mountains that cover almost the entire area, leaving behind only the lake basin and a small area surrounding it. It's the perfect place to combine camping and skiing – and we say it.
Kartalkaya is a ski resort that is also located in the winter paradise of Bolu. It has suitable conditions for alpine skiing, ski tours, and cross-country skiing, and the ski season lasts about 120 days a year, from December 20 to March 20. So, you might want to pay a visit there if you come in winter.
If you have visited Istanbul, the heart of Turkey, and want to venture further and go camping, try Silingos, Chile and Kilios. Neighboring cities such as Kocaeli, Tekirdag and Kırklarıları also have options.