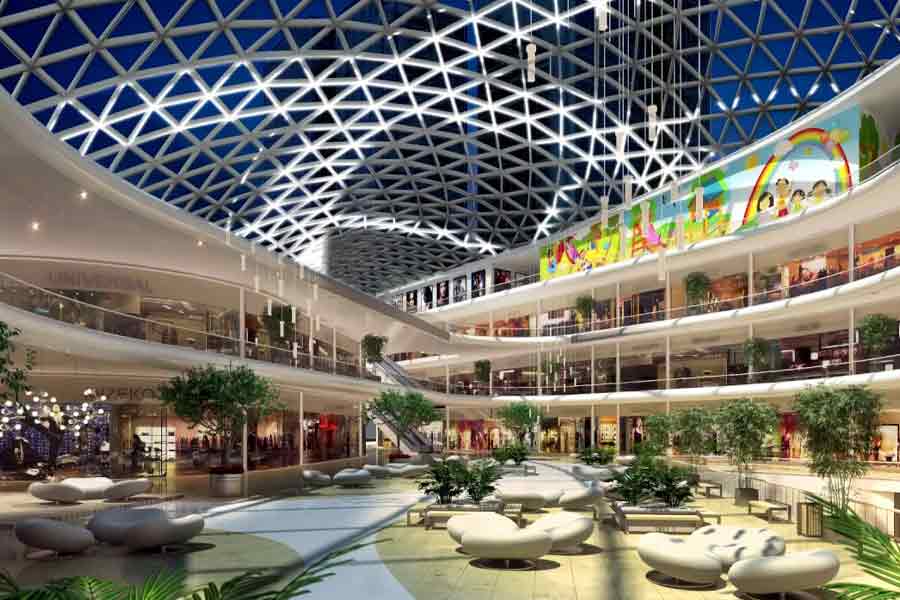 What is the Biggest Shopping Mall in Istanbul
Istanbul's well known for fabulous shopping experiences! As the home of The Grand Bazaar the world's largest covered markets in the world, Istanbul does not only maintains the monumental state of the bazaar, but also makes it a palace for shopping.
We've rounded up the 10 best shopping malls in Istanbul with luxury shops, fine dining and staggering square footage. Bring along your wallet for a trip to the top 10 shopping malls in Istanbul.
Top Tours to Experience Best Shopping in Istanbul
If you are looking for a best value for money, satisfaction guaranteed Istanbul shopping tours with local advice and guide, trust our recommendations, save time and money, than you can feel free to check out the below tours.
1. Istinye Park
Located in the Istinye neighborhood of the Sarıyer district, Istinye Park has brought a new dimension to Istanbul's shopping concept. Spread out over an area of 242.000 sqm, the shopping center offers a variety of outdoor and glass roofed indoor sections such as a green central park, Fashion District, street side shopping, a kids' entertainment center of 1.500 sqm, Hillside Sports and Leisure Club, The Bazaar — an area inspired by historical Turkish architecture — and 12 movie halls, one of which being IMAX 3D.
Green, eco-friendly, humane and eye for details is how you can best describe Istinye Park. There are three waste collecting centers and a waste oil collector. Wheelchairs, lockers to leave your valuables, baby buggies free of charge and immediate tax refund are only some of the thoughtful services provided.
2. Mall of Istanbul
Mall Istanbul is one of the best shopping malls in Istanbul and it hosts the leading brands in the world attracting attention as the most functional shopping center in Istanbul with its concept and the different units it accommodates. There is a huge theme park in this shopping mall. It can be one of the good things to do with kids in Istanbul.
You can use the metro to reach at the shopping center as well. You need to get the metro from Taksim to Yenikapı M1 Metro line until Otogar Station. There you need to make interchange to Bagcilar/Kirazlı Line. Once you reach at Kirazli station you need make another interchange to Başakşehir metro and get off in İkitelli Sanayi station. There are free shuttles of the shopping center at the station which will take you until the mall.
3. Galataport
Galataport is located in Karakoy and also hosts the Istanbul Cruise Port. The most important feature of Galataport is that it is very close to Istanbul's most popular tourist destinations, Sultanahmet and Taksim.
Galataport is a very lively place as it is a port that welcomes ships making a Mediterranean cruise. The complex has both domestic and foreign luxury shopping brands and quality restaurants.
Galataport offers its visitors pleasant walking, shopping and entertainment opportunities by the sea. For this reason, when I updated this article years later, I decided to place it at the top.
4. Jawaher mall istanbul
Cevahir Mall is one of the best istanbul malls located in the Sisli area on the European side of Istanbul. However, Turks call it the Mall of Arabia due to the interest of Arab tourists, and the Mall is distinguished by the presence of a large clock installed in the roof of the glass center, in addition to a theater equipped with a hydraulic system in the center surrounded by a pool of water and used for performances.
Jawahir mall istanbul includes 290 shops, in addition to three movie theaters and an indoor theme park for children. There are also many distinguished hotels near the mall with luxury and sophistication.
5. Zorlu Center
Zorlu Center is the new meeting venue in Istanbul. The Center features a luxurious shopping center, a center for performance arts, a 5-star hotel, offices, and residences.
Zorlu Shopping Mall is home to approximately 180 different stores.
Apple introduces the iconic cube store concept, unique to New York, in its first store opened in Turkey. Beymen, located on an area of 9.600 m², introduces a brand new concept to the visitors of Zorlu Shopping Mall. Brooks Brothers, Industrie Denim, Cos, Lanvin, Pomellato, Stella McCartney, and Superdry are other brands preferring Zorlu Shopping Mall to open their first store in Turkey.
6. Kanyon
Kanyon is a 4-story shopping mall designed like a canyon, hence the name. It is located in the middle of the business district of Levent, and with direct access to the Levent metro. The mall is home to cafes, restaurants, a gym, ready-to-wear boutiques (including Harvey Nichols), and a cinema.
He was awarded the Best Mall Award by the Cityscape Architectural Institute in 2006.
7. Akmerkez in Etiler
A joint venture of world-class shopping mall. 246 stores, 1,500 units indoor car-park and wide range of stores. Superior stores, fashion, cinemas, entertainment, food and activity areas.
8. City's
In case you enjoy being in the center of fashion, let alone shopping, you have got to see City's in Nişantaşı, part of the Şişli district and very close to Taksim. City's is a shopping center which blends in with the historical texture of the area.
City's concept is described as a Life Style Center. It sure deserves this stylish title, considering the variety of the stores, cafes, restaurants and the vital 24 hour six-storey parking service it provides to the populous area.
9. Forum Istanbul
Forum Istanbul shopping center is the biggest mall in Istanbul one of the Europe's best shopping centers. It has easy access from the metro and the famous Sea life aquarium is located in it.
There are other big and central shopping malls in Istanbul that are not in top 5 shopping malls of Istanbul list. But they are worth visiting that are worth visiting.
10. Emaar Square Mall
Emaar Square Mall is a Dubai based shopping center and it offers shopping opportunity at its spacious indoor and outdoor sections.
The Mall differs from other malls with its unique architectural design and the luxury brands it houses.
Emaar Square Mall feels like a new neighborhood with its 2,400-seat capacity multi-story cinema complex, which includes the first 4DX theatre of the Asian side, aquarium and underwater zoo, spectating terraces, entertainment areas, more than 100 restaurants-cafes, a traditional Turkish market and a fashion center.
The Mall is one of the newest and best shopping malls on the Asian side of Istanbul.