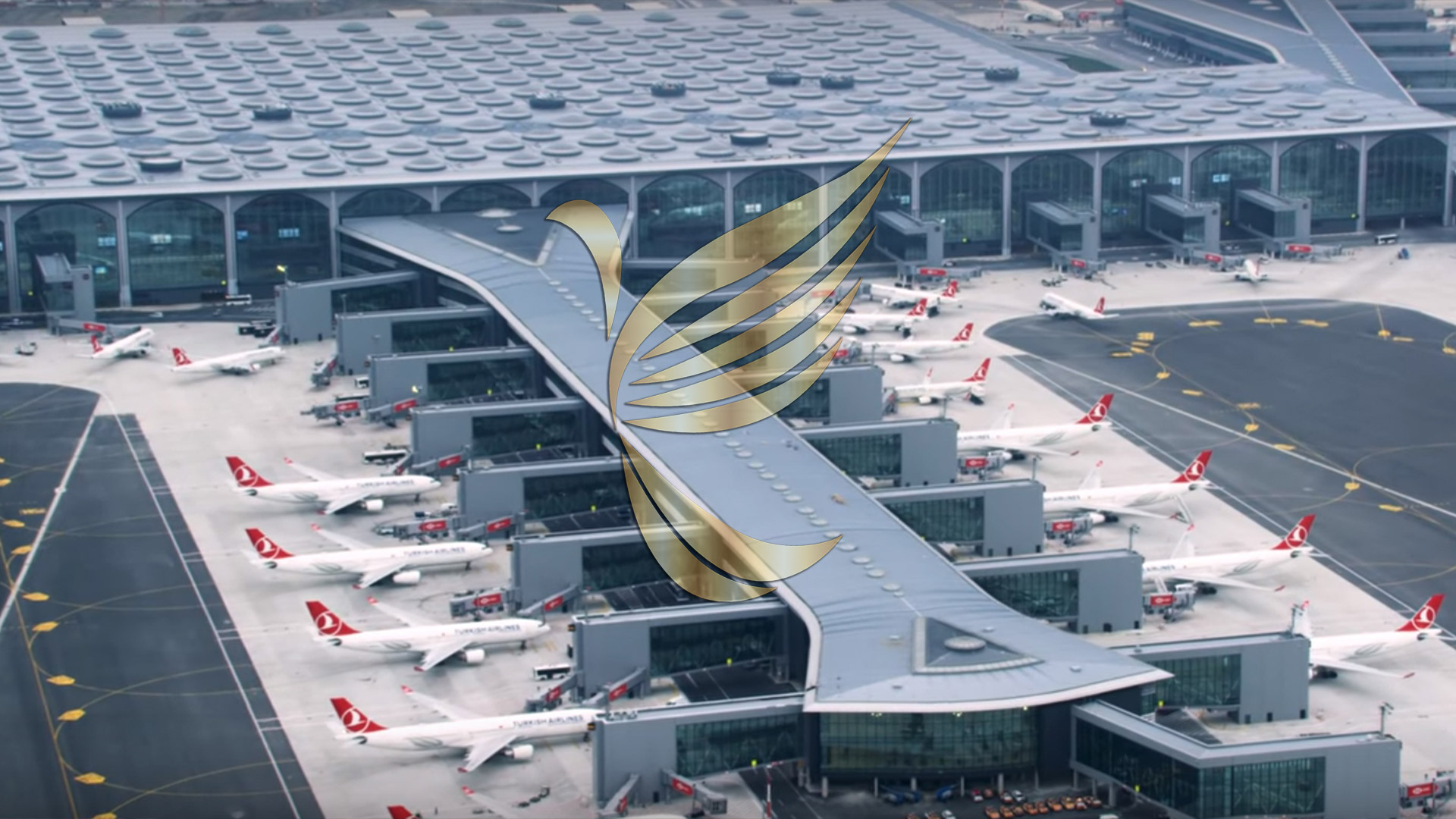 Grand Istanbul Airport – The New Airport in Istanbul
Istanbul New Airport is an international airport that opened on the twenty-ninth of October in Arnavutkoy district on the European side of Istanbul, Turkey. The airport is planned to be the largest airport in the world, with an annual capacity of 150 million passengers. It is the third international airport to be built in Istanbul after Istanbul Atatürk Airport and Sabiha Gokcen International Airport. Ataturk Airport was closed after the new airport was put into operation. On the twenty-ninth of October 2018, Recep Tayyip Erdogan, President of the Republic of Turkey, opened Turkey's new airport.
Turkey is racing against time to reach several desired goals at the economic level and to develop Turkish projects in all fields. It is worth noting that Turkish plans no longer carry small or ordinary projects, but Turkey is trying to accomplish giant and competitive projects at the level of the world and developed and major countries, and one of the most prominent awaits Istanbul is nearby is its third airport. Is not an ordinary airport like its predecessors Ataturk airports in the European section and Sabiha in the Asian section, and its presence will not be limited to the issue of relieving pressure from the two mentioned airports only, but it is a serious vision to transform Istanbul into the center of the world in aviation without a competitor, as it occupies an area of ​​5.76 One million square meters as one of the largest airports in the world, and in an area between the eastern and western worlds, Asia reached Europe, with six airstrips equipped with the latest services, to become the largest air transfer center in the world, from which it can be launched to 350 destinations around the world.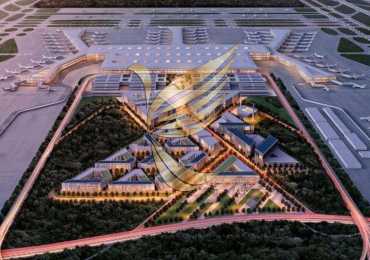 Grand Istanbul Airport is expected to start its first flights with the opening of its first phase on October 29, 2018. It is expected that by the completion of this phase, Istanbul's third airport will be ready to receive more than 90 million passengers annually, while it will accommodate more than 200 million passengers at Completion of its construction permanently, at a rate of 3000 trips per day. It was also designed with a size sufficient to land 114 aircraft at one time, with 225,000 employees when the airport is fully operational after completing its four construction phases.
The First Stage
Which includes the completion of the construction of the airport at the end of the tenth month of 2018, and it will be ready to operate immediately after the completion of this phase, in which the airport will contain a main station and two satellite stations, in addition to about 90 bridges to secure the entry of passengers to the aircraft. It will also be the completion of the preparation of places for transporting cars and three independent flight decks with eight parallel lanes. The airport yard will also be ready to enter service, with maintenance spaces and a control tower, and a special hall will be equipped to receive officials, dignitaries and official visitors, with several stations for goods.
The Second Phase
By the completion of this phase, the airport will be ready to accommodate more than 150 million passengers, in addition to building a fourth runway with 3 parallel runways.
Third Level
At this stage, a new terminal will be built inside the airport to increase the capacity of passengers by 30 million new passengers, and a fifth runway and a runway parallel to it, and a new aircraft parking will be prepared.
The Fourth Stage
It will be the last stage, when the last terminal will be built, which will accommodate an additional 30 million passengers, and the sixth and final runway will be built. This great project is expected to provide more than 100,000 jobs linked to the airport immediately after its operation, and the number of sub-jobs needed will reach more than 1.5 million job opportunities. Also, by 2025, this airport will be able to provide its services to nearly 120 million passengers between internal and external flights, in cooperation with nearly 100 airlines. So we are talking about a giant project that is expected to have very important positive effects on the economy, tourism, trade and real estate investment in Istanbul. We are talking about an important and influential part of a series of huge achievements and updates awaiting Istanbul. It will undoubtedly constitute an excellent qualitative leap at all Turkish economic levels, and it will enter competition The world is strong, and with it Istanbul and Turkey's economy are in advanced ranks in the world.